Advisors rely on FMG Suite to create effective, high-impact online marketing campaigns and collect leads using powerful website, e-mail, and social media tools.
SmartOffice integrates with FMG Suite to help you easily market to your client contacts in SmartOffice and quickly act on your website leads.
Benefits:
Save time on data entry: No need to maintain client data in both applications. Manage your contacts and sets in SmartOffice and let them sync to FMG Suite automatically.

Jumpstart your sales process: Import leads from your FMG Suite website into SmartOffice and leverage SmartOffice's sales workflows to start working them right away.
Learn More
Call (800) 777-9188 or email us at crmsales@ebix.com
Connect SmartOffice to FMG Suite and configure your SmartOffice sync settings.
Choose the daily auto-sync option to keep your contacts in FMG Suite up to date with changes you make in SmartOffice.
Let FMG Suite pull in contacts and sets from SmartOffice (sets appear as groups in FMG Suite).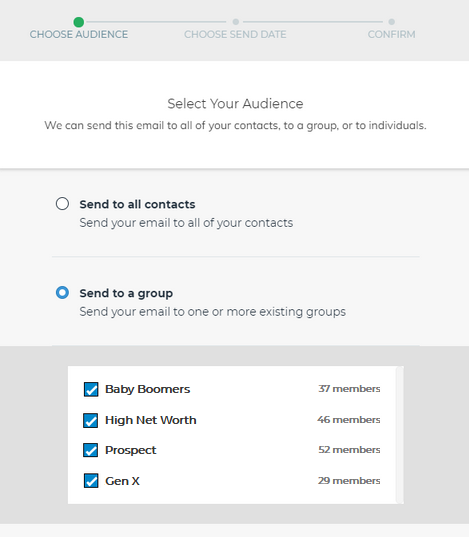 Start marketing! Create e-mails in FMG Suite as you normally would.
When you're ready to send an e-mail, choose your SmartOffice contacts or groups on the Select Your Audience screen.
Leads submitted through your FMG Suite website appear automatically in SmartOffice as a set.

Launch SmartOffice's Marketing Options feature directly from the set to add your leads to a campaign, opportunity, or event.